INTEGRATED PATHWAYS: SENSORY PROCESSING/REGULATION, TRAUMA & IMAGO ATTACHMENT Mission:Non-invasive Scientific Based - Sensory Input, EMDR, Imago, IASIS MicroCurrent NeuroFeedback, Attachment, Mindfulness
Non- Medicated Approach, Integrated Brain Health- Brain has the capacity to heal itselfReconnecting mind-body-emotions
Neuroplasticity is the brain's awesome ability to repair, rewire and change itself!!!!!


Looking for a therapist can be a tricky task.
The therapist and client relationship is a personal relationship. It's important to find a therapist that fits for you.You need to feel safe enough to share your vulnerabilities, and trust that the therapist actually gets you and can help you move through this journey. The overwhelming feelings of being alone, different, not good enough, trauma, anxiety, addictive patterns, eating issues, ADHD/ADD, low-esteem, or depression can be all consuming.
You feel stuck and hopeless. These emotional struggles, with no answers or relief, can lead you to looking for help and guidance.
Find a new way of living happy, confident and connected.
The work we'll do together will enhance your understanding of your struggles, and help you improve the balance and quality of your choices.
This new enlightenment will decrease your anxiety and depression, as it empowers your self-worth and allows you more control to make better choices for a better life.
I walk with you through the exploration of coping, communication, and relationship patterns that have caused such havoc.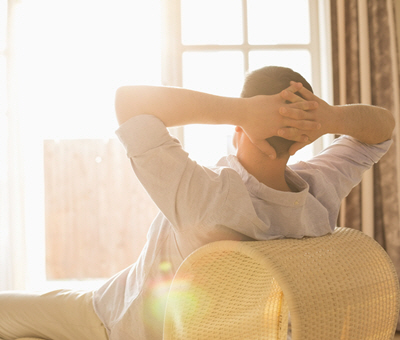 Develop healthy techniques and strategies for living your life, relaxed, calm, and safe. You'll begin to enjoy life's moments instead of trying to escape or numb-out. We are sensory trauma informed therapists treating individuals, couples, and families.I combine a warm and relational style with years of experience and training in repairing from trauma, attachment difficulties, lack of connection and managing through anxiety, depression, and other debilitating emotions.
We approach each person as a unique individual with the capacity for healing and living a life of greatness, wherever they are.
We focus our skills on each individual, couple and family, utilizing Cognitive-Behavioral Therapy, Sensory Processing Therapy, EMDR Therapy, Mindfulness, Attachment- based Therapies, Relaxation/Guided Imagery, and Imago Relationship Therapy to build connection, value and a changes and new beginnings.
These therapies help you find and be in the space to tolerate and move through difficult feelings, which allow you to develop your style in managing the challenges in your new life.